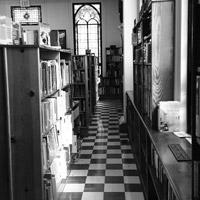 History of the Town of Sudlersville
The community that was to become Sudlersville took root in 1740 when Joseph Sudler, a Kent Island land owner, purchased 800 acres south of the Chester River. The land included the homestead known as Sledmore, which had been built in 1713. Most likely, his son Richard was the first Sudler to live there; he died in 1797 and was buried in the family graveyard. Since that time until the present day, a continuity of direct descendants of the Sudler family has lived at Sledmore and elsewhere in Sudlersville.
In 1811, Dixon's Tavern and a post office were established near Sledmore in the village called Sudler's Cross Roads. That name was changed to Sudlersville in 1839. By the mid 1800s, the village had 15 houses, a general store, a Methodist Church, and a blacksmith. At the end of the century, there were about 40 houses and an assortment of commercial, ecclesiastical, and educational institutions. One of those was the Asbury Methodist Episcopal Church, which now houses the Sudlersville Memorial Library.