Below are some safety and health tips to help get you through the year.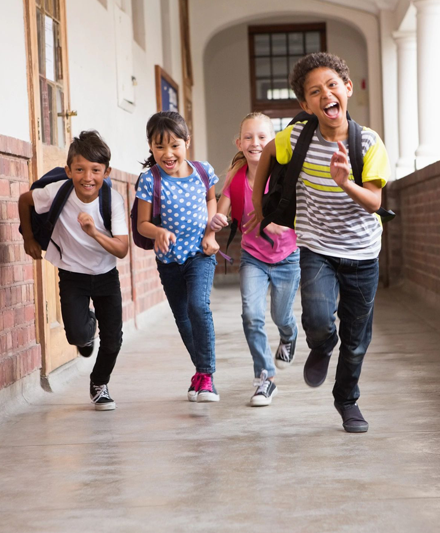 • Do not play on the street while waiting for the bus.
• Carry all loose belongings in a bag or backpack and never reach under the school bus to get anything that has fallen beneath it.
• Line up facing the bus, not along side of it.
• Move immediately onto the sidewalk and out of traffic after getting off the bus.
• Wait for a signal from the bus driver before crossing the street and walk at least 10 steps away from the front of the bus so the driver can see you.
• Pack light, a backpack should never weigh more than 10 to 20 percent of the student's body weight.
• Organize the pack to make use of all compartments and pack heavier items closest to the center of the back.
• Choose a pack with wide, padded shoulder straps and a padded back.
• Always use both shoulder straps, slinging a backpack over one shoulder can strain muscles and may increase curvature of the spine.
Children's health and behavior take a nose dive when their sleep habits are out of whack. Adequate sleep will boost your child's energy and enthusiasm. Good quality sleep can also help your child learn more easily and reduce many behavioral problems.
• Set a regular time for bed each night and stick to it.
• Avoid feeding children big meals close to bedtime.
• Avoid giving anything with caffeine less than six hours before bedtime.
• Make after-dinner playtime a relaxing time.
• Establish a calming bedtime routine.
Please carry a light stick or flashlight when trick-or-treating. Watch for traffic, cars and children. Have an adult check the candy; throw away anything that has been opened or half-opened. Do not eat any candy before an adult checks it.
Will be held on October 31 from 6:00 pm - 8:00 pm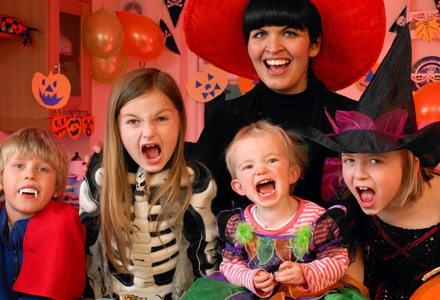 • Do not leave packages visible in vehicles or in house. Keep vehicles and house locked at all times.
• Buy safe and age appropriate gifts.
• Check lights and make sure there are proper outlets for use. Make sure live trees are watered to avoid drying out.
Keep your neighborhood safe, report any unusual activity to the police and don't hesitate to contact the Town Office with any concerns you may have.